Joan Kane performed her autobiographical play, Almost 13 in the United Solo Festival where it sold out. The script was originally started at the LaMama Playwriting Symposium in Umbria, Italy.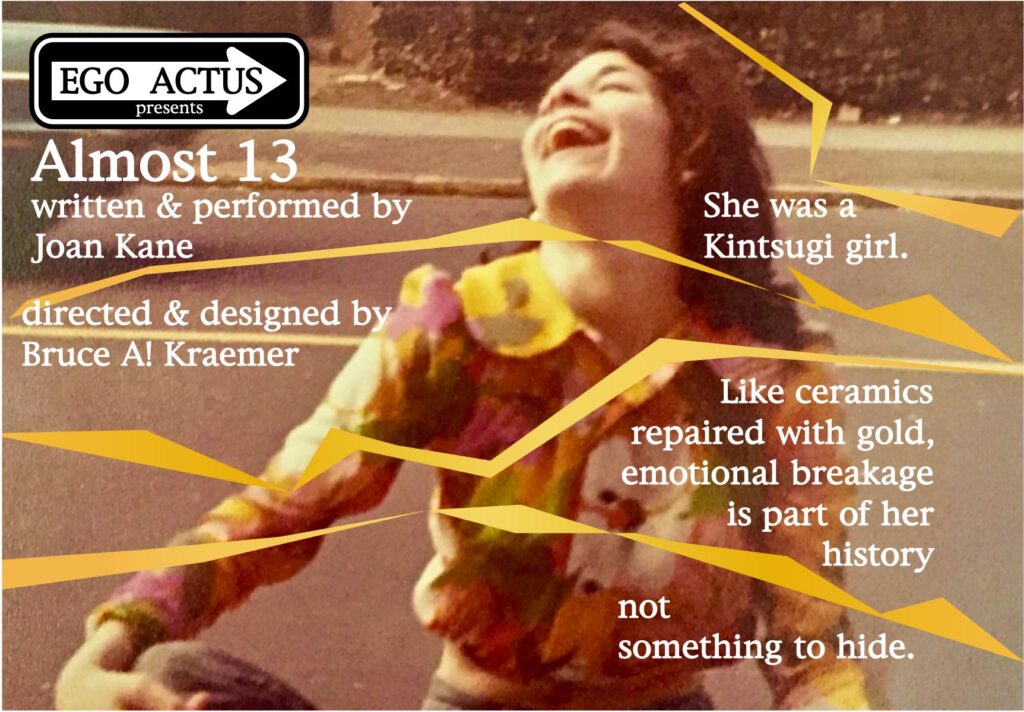 Almost 13 is a solo adaptation of the memories of a young girl's hot, sweaty summer in Brooklyn. Can she survive being caught between a disintegrating family at home and racial violence on the streets? All she wants to do is jump in the waves at Coney Island and see the fireworks. Joan adapted this solo version from her original 15 character play.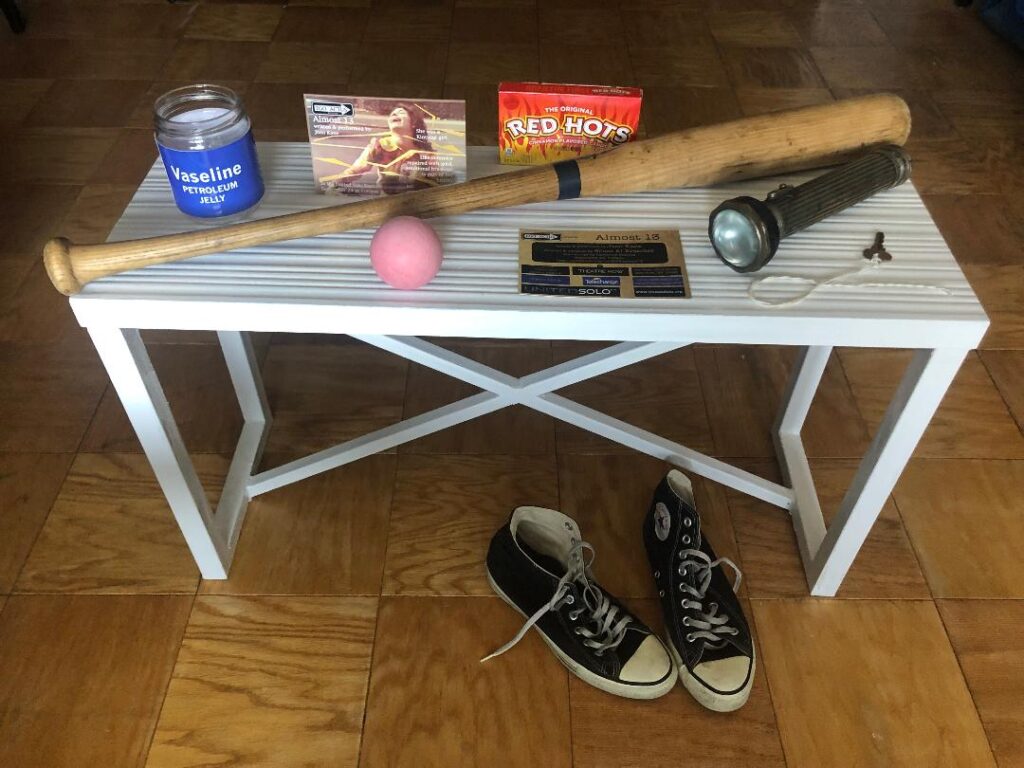 Joan Kane wrote Almost 13 as a full-length play to be performed by 15 actors at the LaMama Playwrights Retreat. She has attended the LaMaMa Directing Symposiums five or six times. She had been thinking about writing this play for a long time and knew she needed a quiet, supportive environment to write Almost 13. Under the guidance of Brandon Jacob Jenkins Joan was able to complete a draft of the script. There was a reading of it at LaMama in New York, which helped her get some perspective on it. It is such a personal story to me that she decided that she needed to present it as a one person show before being ready to put it on stage with a large cast.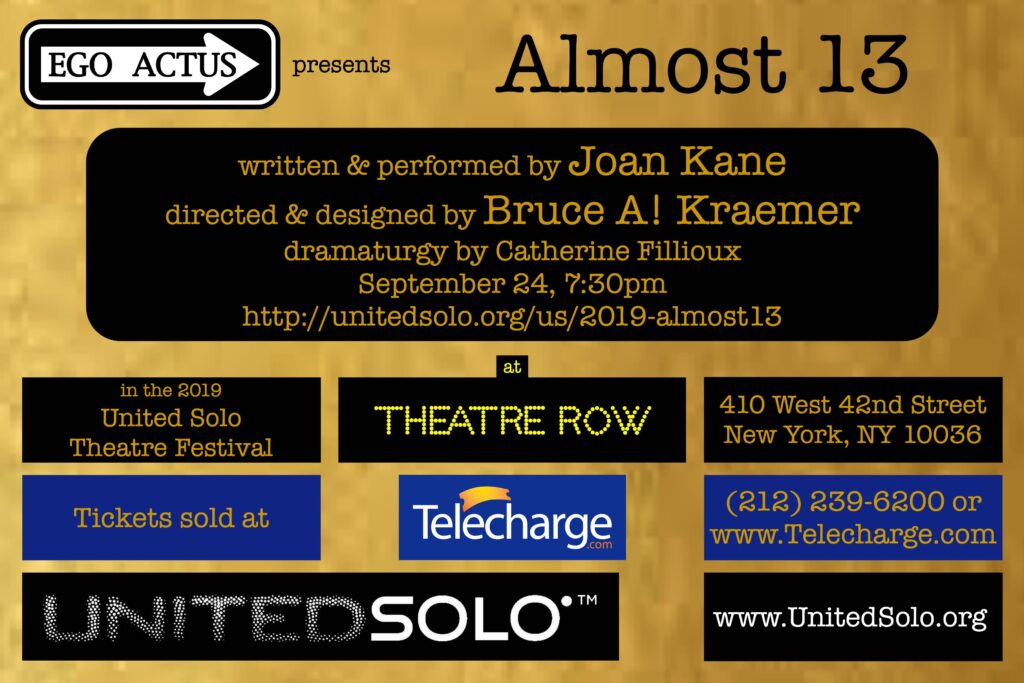 Reviews for Almost 13
"Kane already had the the lively audience in her hands the moment the house lights went down and the stage lights came up." Malini Singh McDonald in Malinism.
"Joan Kane is a powerhouse. Having lived the experience, she now relives it on stage. Her portrayal of each character is so real that you forget she is only one person." Matt D'Silva in All About Solo
"The repartee that Joan's characters have with each other is really something to see. We get to watch the confused biddies go at each other and Joan and her brother figure out growing up largely on their own." Ed Malin in Theatre Is Easy.