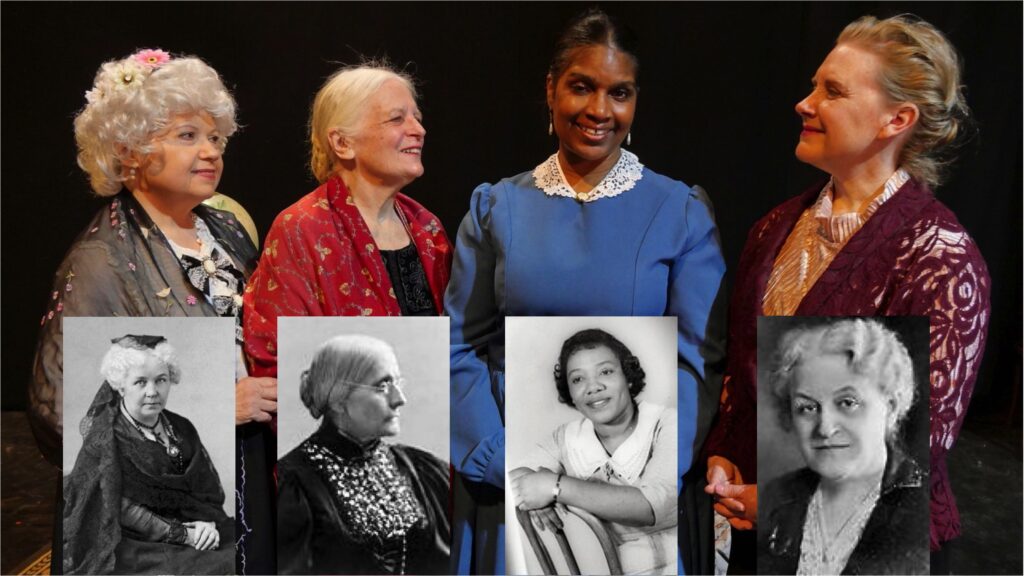 Aunt Susan & Her Tennessee Waltz
at Theater For The New City, 155 First Avenue @10th Street
Originally scheduled for April 28 to May 15, 2022, We had to close the show before the last weekend due to COVID in thee company.
Thursdays, Fridays and Saturdays at 8:00 pm, Sundays at 3:00pm
Tickets were $18 general admission, or $15 seniors, students & groups of 10 or more.
Tickets were at www.TheaterForTheNewCity.net or call (212) 254-1109 for reservations.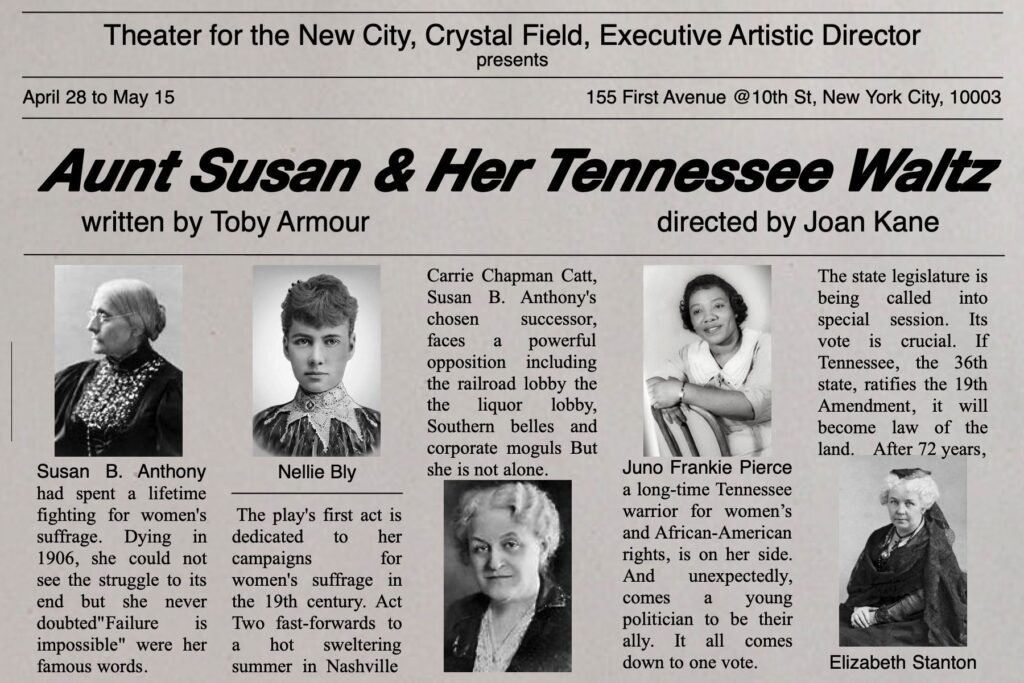 Description
The play dramatizes the leadership of Susan B. Anthony and Carrie Chapman Catt in the struggle to win the women's right to vote.
Susan B. Anthony had spent a lifetime fighting for women's suffrage. Dying in 1906, she could not see the struggle to its end, but she never doubted its outcome. "Failure is impossible" were her famous words. The play's first act is dedicated to her campaigns for women's suffrage in the 19th century. Act Two fast-forwards to a hot sweltering summer in Nashville in 1920. The state legislature is being called into special session. Its vote is crucial. If Tennessee, the 36th state, ratifies the 19th Amendment, it will become law of the land. After 72 years, women will at last have the right to vote. If Tennessee fails, the Amendment will sink into obscurity.
Carrie Chapman Catt, Susan B. Anthony's chosen successor, faces a powerful opposition. The railroad lobby, the liquor lobby, Southern belles and corporate moguls have all come together to use bribery, threats, slander, double dealing, and anything else they can think of against her. Exhausted by the heat, beset by migraines, betrayals, doubts and bad news, Ms. Catt is fighting the battle of her life. But she is not alone. Juno Frankie Pearce, a long-time Tennessee warrior for women's rights and African-American rights, is on her side. And unexpectedly, out of obscurity, comes a young inexperienced politician to be their ally. It all comes down to one vote. This is their story.
Audience Review
"Joan Kane's uses imaginative direction of a non-traditionally structured Aunt Susan and Her Tennessee Waltz. History, law, and votes hang in the balance for women, as a recent leak in the news exposes about Roe vs. Wade. What Kane shows us expansively is that the players hand off the baton through generations of women, in a jagged political theater that cannot be taken for naught."
Catherine Filloux, award-winning human rights & social justice playwright for over twenty-five years.
Cast
The actors are Sam Arthur, Brittyn Dion Bonham, Hadley Boyd (as Carrie Chapman Catt), John Cencio Burgos, Amy Losi, Daniel Wilkes Kelley, Debra Khan-Bey, Kathleen Moore (as Susan B. Anthony), Walter Petryk, Leslie Renee, Julia Saunders and Mary Sheridan.
Crew
Set by Mark Marcante. Costumes by Billy Little. Lighting by Bruce A! Kraemer. Sound design by Joy Linscheid. Props master Lytza Colon. Incidental Music by Peter Dizozza. Production stage manager Leila Wright. Electrician Roy T. Chang. Lighting Board Operator Michael Bell.
Production Photos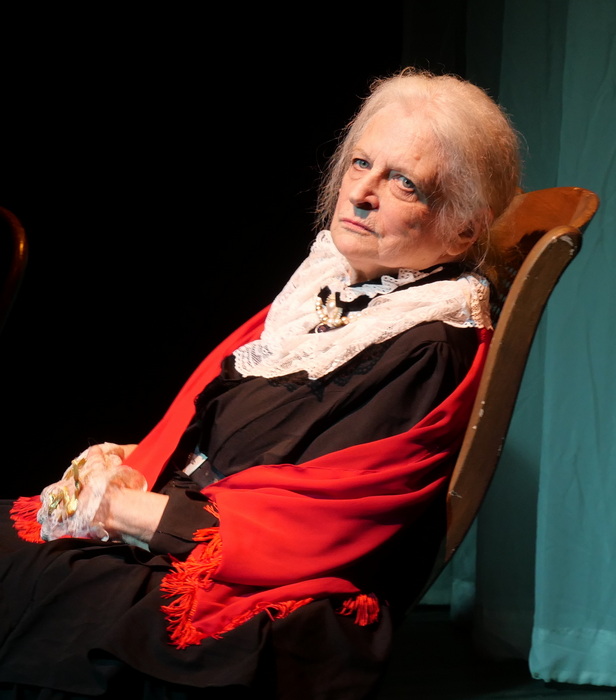 Our Program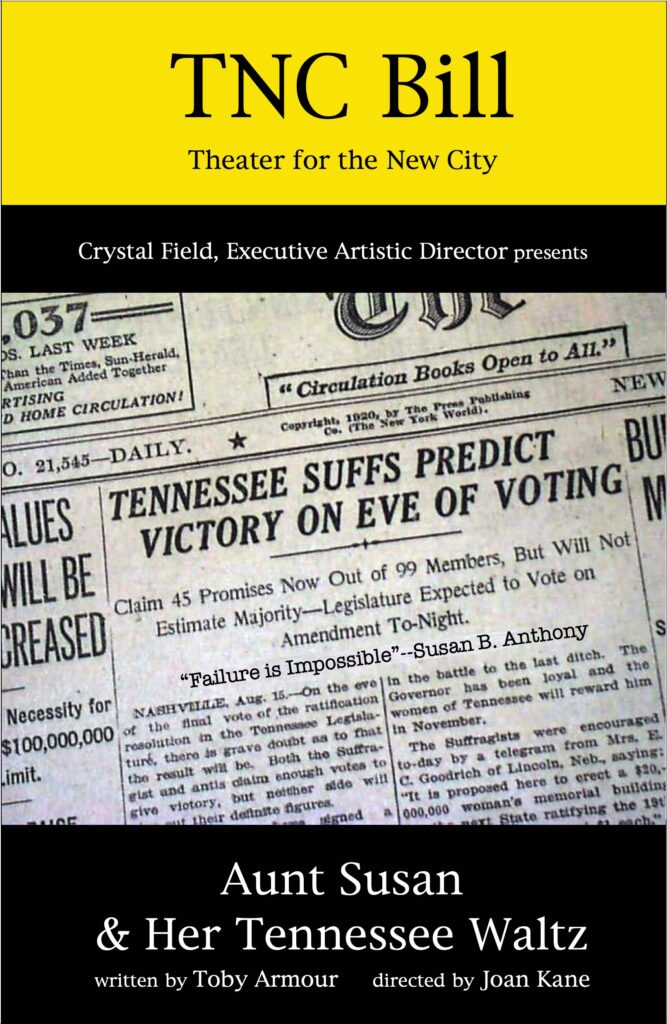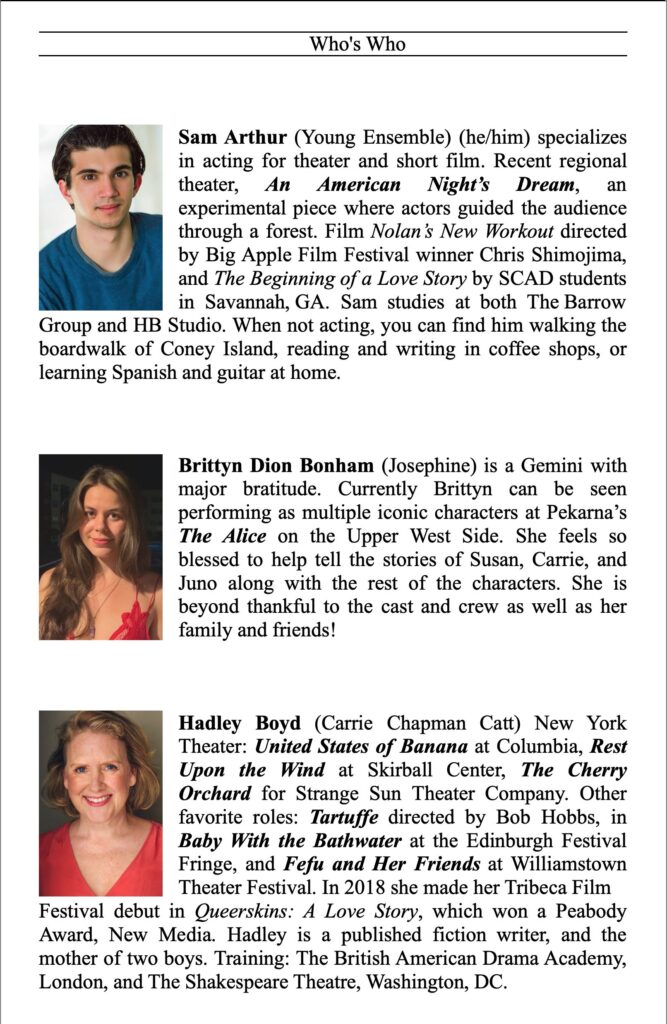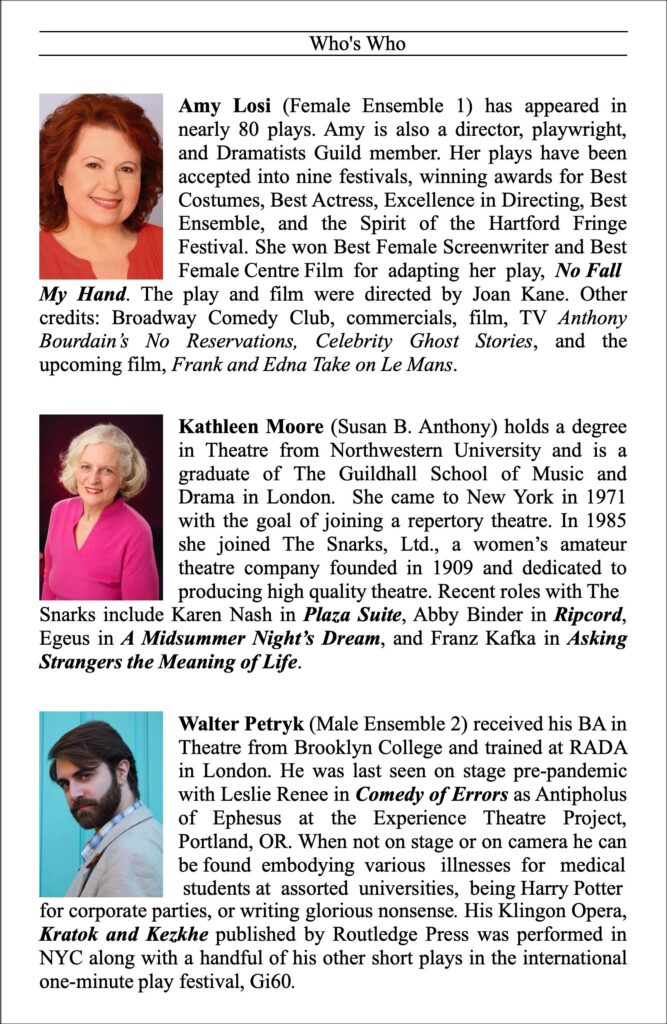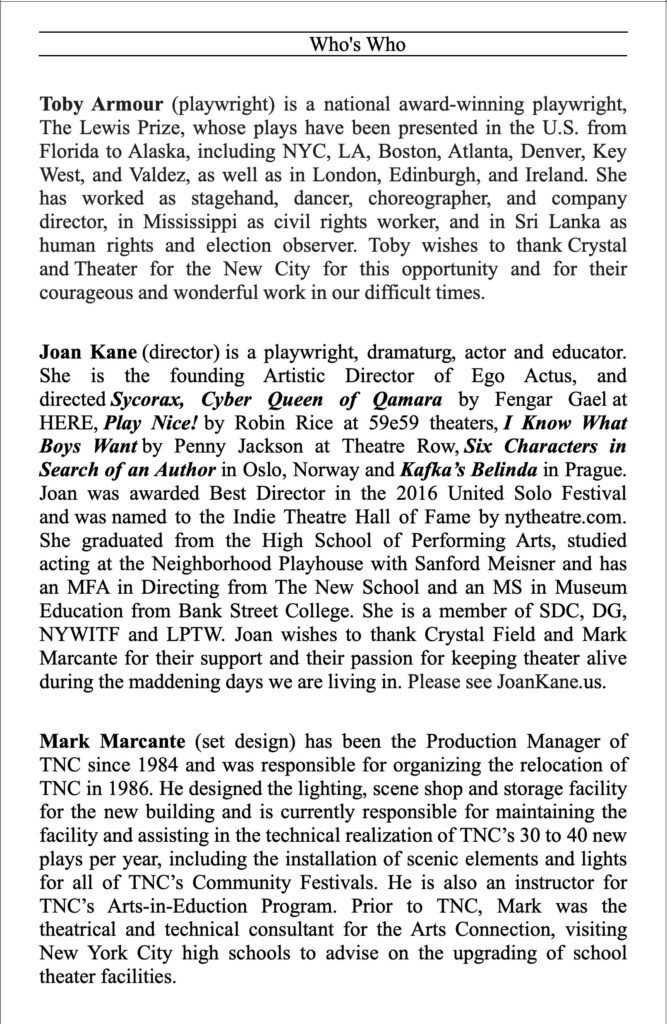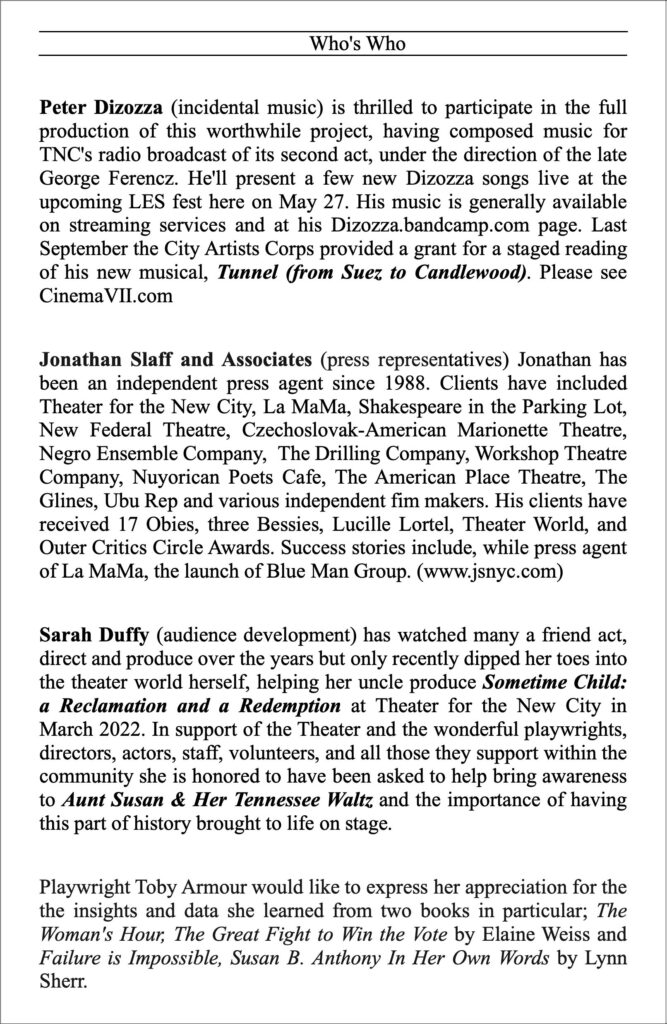 Rehearsal Photos